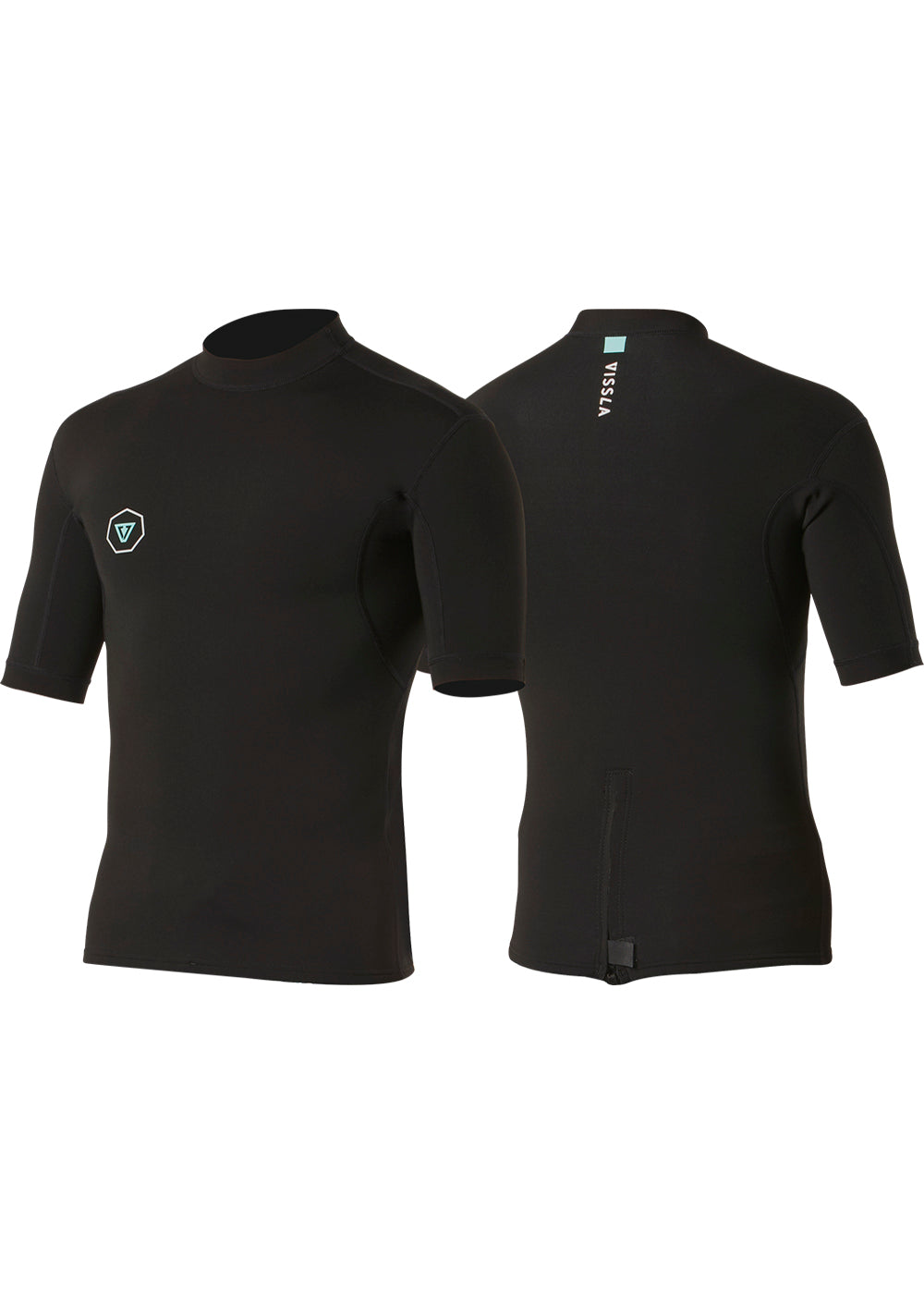 7 Seas 1Mm Ss Wetsuit Jacket
MW02Q7BJ-BLK-Black-S
---
The 7 Seas 1Mm Ss Jacket is a handy back zip neoprene performance jacket in super stretch fabric.
The 7 Seas 1Mm Ss Jacket is for those slightly overcast, warm-water days.
WARMTH & STRETCH
100% Super stretch limestone based neoprene - lighter, warmer, softer, stretchier, easier to put on and take off, and allows for more freedom of movement
Dope Dyed Fabric- Softer, eco-friendly, anti-fade stretch jersey laminated with AquaA eco-friendly water-based lamination is completely solvent free.   Made by Bluesign approved mills.
FEATURES
Flat lock stitched
Short Back Zip
Side toggle and Boardshort compatible secure cord
CARE
Treat with special care! Rinse wetsuit thoroughly inside and out with fresh water
Hang dry in a cool shaded area and avoid hanging in direct sun light.
WETSUIT WARRANTY
1 year from original purchase date on all seams.
1 year from original purchase date on neoprene.
80% NEOPRENE 20% NYLON
Style # MW02Q7BJ
Proposition 65 Warning: This product can expose you to chemicals including chloroprene, which is known to the State of California to cause cancer. For more information go to p65warnings.ca.gov.
---

Warranty
Wetsuits
1 year from original purchase date on all seams.
1 year from original purchase date on neoprene.
Wetsuit Accessories
3 months from original purchase date on all seams.
3 months from original purchase date on neoprene.

Bluesign
Our fabric mills have received the bluesign System Partner certification. In addition to monitoring the reasonable use of chemicals, the partnership ensures that our manufacturer's energy and water resource utilization efficiency and waste disposal all comply with the most demanding standards in the global textile industry.

Eco Carbon Black
Carbon Black, one of the key ingredients of neoprene, can now be made from scrap rubber tires. This significantly reduces energy consumption and cuts CO2 emission by 200g per wetsuit.

AquaA Water Based Glue
Aqua Alpha lamination glue is water based and completely solvent free with no harmful chemicals. Aqua Alpha replaces traditional solvent based glues in the lamination process which usually harm the health of the workers and the environment.

Limestone Based Neoprene
We used earth mined limestone to replace petrochemicals in our neoprene. It comes from nature and has less environmental impact.

Dope Dyed Yarn
All black, dark grey, and navy wetsuits, black inside liners, & Neo 2.0 super stretch black tape are dope dyed. Dope-dying infuses dye pigments into molten plastic solution to produce colored yarns without dying process. This saves tremendous amounts of water while reducing energy consumption and water pollution.